Weekly ForceCast: February 26, 2010
Posted by Jason on February 26, 2010 at 01:01 AM CST: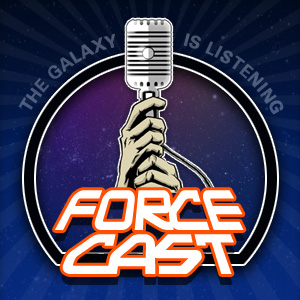 This week on the ForceCast, Celebration V exhibitors are revealed, Ewan McGregor talks about his Star Wars experience, Dark Horse announces a new title, and Harrison Ford comes clean about his real problem with Han Solo. Plus, another musical Billy Dee quote, the Jedi Church posts an opening, and we get down and dirty with Star Wars burlesque. Plus a ForceCast Theatre moment you don't want to miss as we recreate a recent interview with Clone Wars voice actor Phil Lamarr.

ForceCast T-shirts:
Order yours today!

Listen Now!


Direct Download:
Download the show directly to your PC or Mac here

Help Spread The Word!



Listen to The ForceCast: LIVE
Be part of the action Tuesdays at 8:00 PM ET only at ForceCast.Net!