ForceCast #334: Finn and Rey's Excellent Adventure
Posted by Eric on
December 19, 2014 at 09:00 AM CST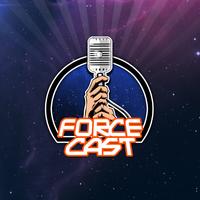 The Force Awakens
' young leads have names! BB-8, the ball droid, is a real prop! Yoda is coming to
Star Wars Rebels
and
Rebels
is going to Celebration! It's our last show of the year and we're powering ahead with all kinds of interesting news and rumors. Don't miss our thoughts on a rumored name for Gwendoline Christie's character and a report about Luke Skywalker's whereabouts. Happy Holidays from The ForceCast!
Show Notes:
Special Announcement
Don't miss Eric, Erik, and Justin on Far Far Away Radio talking about what we expect from The Force Awakens!
The HoloNetThe Comlink
We present a conversation with Patreon supporter Justin Marshall and read an email from listener Bre.
Spoiler Section
ForceCast Wiki
Information about our programs, hosts, and much more is available on
The Official ForceCast Wiki
. This episode's wiki entry can be found
here
. Sign up and contribute today!
Listen Now!Support the Show
You can support our work by pledging a donation through
Patreon
. Thank you for your support!
ForceCast Podcast Mobile Apps:
Have the entire ForceCast archives at your fingertips, plus bonus shows and exclusive content!
Direct Download:
Download the show directly to your PC or Mac
here
.
Contact the Show
Email:
forcecast@forcecast.net
Call: (616) 61-FORCE (36723)
Twitter:
@forcecast
/
@erikblythe
/
@ericgeller
/
@TheApexFan (Justin)
Facebook:
http://www.facebook.com/forcecast
Help Spread The Word!
Related Stories:
ForceCast #337: House of Stars
ForceCast #336: Getting Carried Away Whitta Story
ForceCast #335: Nobody Puts The Falcon In A Corner
ForceCast #333: Gonk and Uber
ForceCast #332: Ball Droids and Broad-Sabers
ForceCast #331: A New Era Begins...Now

---