ForceCast #379: Owning December
Posted by Erik on January 31, 2016 at 10:49 AM CST: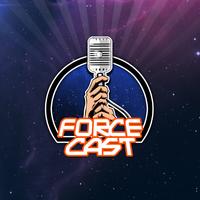 It looks like
Star Wars
has December locked down for three consecutive years. Should they give up May releases and keep this trend going? Also, should Lucas come back for Episode IX? And is there any chance of a live-action TV series soon? Join us for all this and more on this week's ForceCast!
Listen Now!Download or Subscribe!
Download MP3
♦
Subscribe via iTunes
♦
Subscribe via RSS
♦
Subscribe via Email
More Resources:Contact Us!Help Spread The Word!
FORCECAST.NET IS NOT ENDORSED BY LUCASFILM, LTD. PLEASE READ OUR
DISCLAIMER
. © Copyright 2017 TF.N, LLC