Clone Wars Roundtable: S2 : Ep. 3
Posted by Jason on October 16, 2009 at 09:05 AM CST: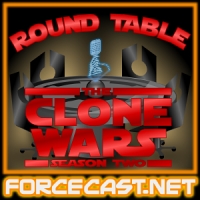 The ForceCast
Clone Wars
Roundtable returns with a detailed look at last week's episode,
Children of the Force
. Did it deliver the goods? Find out what our panel thinks. Joining us this week are TheForce.Net's "Jovial" Jay Shepard and from the Geek Out Podcast, Big Honkin' Steve!
Panelists: