ForceCast: 2009 Year In Review - Part 1
Posted by Jason on
December 29, 2009 at 11:56 AM CST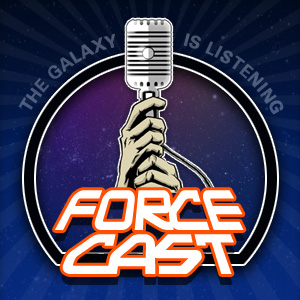 With 2010 literally around the corner, the ForceCast presents our look back on 2009--from a
Star Wars
point of view. In Part 1 of our special,
Fanboys
Director Kyle Newman takes us through his Top 10
Star Wars
moments of 2009 while the rest of our all-star panel weighs in. What made Kyle's list and what didn't? Find out here, only on the ForceCast!
Show Sponsor:
Go to
AudiblePodcast.com/TFN
for your free audio book download!
ForceCast T-shirts:
Order yours
today
!
NOTE:
Stay tuned for Part 2 of our Year In Review. Coming soon!
Listen Now!Direct Download:
Download the show directly to your PC or Mac
here
Help Spread The Word!
Listen to The ForceCast: LIVE
Be part of the action on our NEW NIGHT, Tuesdays at 8:00 PM ET only at
ForceCast.Net
!
Related Stories:
---