ForceCast #318: Reactor Shaft Mysteries
Posted by Eric on
August 29, 2014 at 09:00 AM CST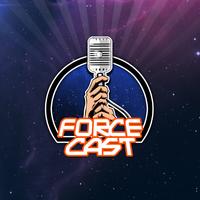 This week's show focuses on a recent report that a famous face will be back to menace the galaxy in Episode VII. Eric debuts a brand-new mini-series with a friend of the show to break down that report and its implications. We also discuss Dave Filoni's comments about
Star Wars Rebels
, whether stormtroopers are elite professionals or comically inept blaster fodder, Marvel's
Star Wars
reprints, and more.
Show Notes:
The HoloNet
"Two independent sources" tell Latino Review the identity of the "big bad" of Star Wars Episode VII-IX. Indie Revolver says they've heard the same thing.

Marvel is publishing Star Wars Legends Epic Collection: The Empire Vol. 1 TPB, the first Star Wars installment in their Epic Collections series.

Comicbook.com has posted part of a media roundtable that Dave Filoni did at SDCC, and some of the things he reveals about Rebels are interesting.
Discussion
Eric and friend of the show Christian Blauvelt discuss the latest Episode VII rumors over burgers in the first installment of "A Plate of Star Wars."
Fan Focus
Star Wars celebrities doing the ALS Ice Bucket Challenge include:

The Comlink
Eric offers a correction and we read an email from Tim.
ForceCast Wiki
Information about our programs, hosts, and much more is available on
The Official ForceCast Wiki
. This episode's wiki entry can be found
here
. Sign up and contribute today!
Listen Now!Support the Show
You can support our work by pledging a donation through
Patreon
. Thank you for your support!
ForceCast Podcast Mobile Apps:
Have the entire ForceCast archives at your fingertips, plus bonus shows and exclusive content!
Direct Download:
Download the show directly to your PC or Mac
here
.
Contact the Show
Email:
forcecast@forcecast.net
Call: (616) 61-FORCE (36723)
Twitter:
@forcecast
/
@erikblythe
/
@ericgeller
/
@TheApexFan (Justin)
Facebook:
http://www.facebook.com/forcecast
Help Spread The Word!
Related Stories:
ForceCast #321: Pixel Dust
ForceCast #320: Falconspotting
ForceCast #319: Pompous Pilot
ForceCast #317: Domo Arigato, Sith Lord Roboto
ForceCast #316: I Want To Be DC Barns!
ForceCast #315: Filoni, Finoli, Finale

---