ForceCast #335: Nobody Puts The Falcon In A Corner
Posted by Eric on
January 9, 2015 at 09:00 AM CST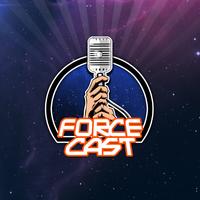 We're back from our winter hiatus with stories about Disney's plans to promote
The Force Awakens
online, the packaging and release date for
TFA
merchandise, exciting new cast members for the movie, and 3D prequels at Celebration Anaheim. Plus, Oscar Isaac says all your teaser theories are silly,
Star Wars
tops a 2015 poll, and Bob Iger gets a magazine cover with everyone's favorite freighter. Welcome back to ForceCast Fridays!
Show Notes:
The HoloNetFan FocusThe Comlink
We've got emails this week from Tyler and Mike.
ForceCast Wiki
Information about our programs, hosts, and much more is available on
The Official ForceCast Wiki
. This episode's wiki entry can be found
here
. Sign up and contribute today!
Listen Now!Support the Show
You can support our work by pledging a donation through
Patreon
. Thank you for your support!
ForceCast Podcast Mobile Apps:
Have the entire ForceCast archives at your fingertips, plus bonus shows and exclusive content!
Direct Download:
Download the show directly to your PC or Mac
here
.
Contact the Show
Email:
forcecast@forcecast.net
Call: (616) 61-FORCE (36723)
Twitter:
@forcecast
/
@erikblythe
/
@ericgeller
/
@TheApexFan (Justin)
Facebook:
http://www.facebook.com/forcecast
Help Spread The Word!
Related Stories:
ForceCast #338: Obi-Wan Trolls the Hilt
ForceCast #337: House of Stars
ForceCast #336: Getting Carried Away Whitta Story
ForceCast #334: Finn and Rey's Excellent Adventure
ForceCast #333: Gonk and Uber
ForceCast #332: Ball Droids and Broad-Sabers

---