Jedi Journals: Catalyst-A Rogue One Microcast
Posted by Jay on December 16, 2016 at 06:01 AM CST: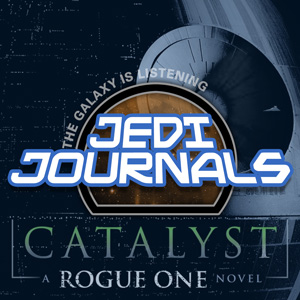 Join Jay and Chris as Jedi Journals presents an exclusive interview with the author of
Star Wars: Catalyst ? A Rogue One Novel
, James Luceno. Celebrate the debut of the newest
Star Wars
film, by listening to how the prequel novel was created and shaped. And then go see
Rogue One: A Star Wars Story
!
Listen Now!Download or Subscribe!
Download MP3
♦
Subscribe via iTunes
♦
Subscribe via RSS
Contact Us!Help Spread The Word!