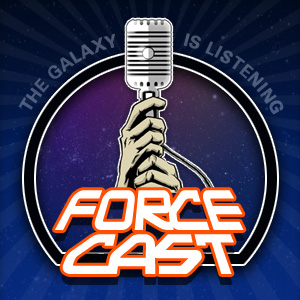 This week, we look at the Original Trilogy through the eyes of 7-year old Dylan Mac, Jimmy investigates 4-LOM (or is it 4 L-O-M), and we catch up on a cargo hold of listener feedback. Plus, a couple of Outrageous stories, a Mandalore Rain contest update, Billy Dee, and much, much more.
Show Sponsor:
Go to
AudiblePodcast.com/TFN
for your free audio book download!
ForceCast T-shirts:
Order yours
today
!
Listen Now!Direct Download:
Download the show directly to your PC or Mac
here
Show Links: