Jedi Journals: Rogue One-A Star Wars Microcast
Posted by Jay on December 21, 2016 at 05:01 AM CST: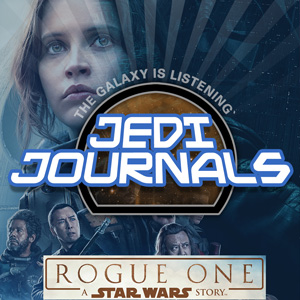 The biggest
Star Wars
movie (of this year) has just been released, and Chris & Jay sit down for a few moments to discuss their thoughts on
Rogue One
. Also on this "rebellious" episode, find out about which magazines are gracing newsstands now! All this and holiday cheer on the latest Jedi Journals Microcast!
Listen Now!Download or Subscribe!
Download MP3
♦
Subscribe via iTunes
♦
Subscribe via RSS
Contact Us!Help Spread The Word!