ForceCast #373: A Real-Life Force Ghost!
Posted by Erik on November 23, 2015 at 08:00 AM CST: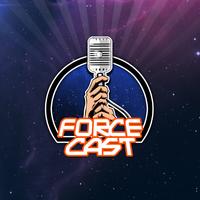 This week, we host a Q&A and talk a little bit about Battlefront. Paul loves sightseeing around the galaxy, while Saf and Megan weren?t convinced to buy the game. And the audience wants to hear about The Force Awakens. Where was the Falcon before Han and Chewie seemingly returned to it in the trailer? Is Lucasfilm aiming to get fans to speculate on whether Luke is a villain? Also featuring an aside about the women of The Clone Wars.
Listen Now!Download or Subscribe!
Download MP3
♦
Subscribe via iTunes
♦
Subscribe via RSS
♦
Subscribe via Email
More Resources:Contact Us!Help Spread The Word!