ForceCast #374: Double Vision
Posted by Erik on December 7, 2015 at 10:00 AM CST: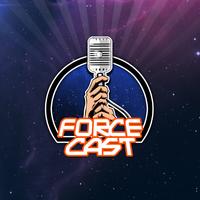 Only ten days left! Erik returns to the show as we discuss going "off the grid" prior to the film's release, the controversy behind Daisy Ridley pulling a pic, the cover for
Aftermath: Life Debt
, and much more!
Listen Now!Download or Subscribe!
Download MP3
♦
Subscribe via iTunes
♦
Subscribe via RSS
♦
Subscribe via Email
More Resources:Contact Us!Help Spread The Word!
FORCECAST.NET IS NOT ENDORSED BY LUCASFILM, LTD. PLEASE READ OUR
DISCLAIMER
. © Copyright 2018 TF.N, LLC