ForceCast #375: How Much Is Too Much?
Posted by Erik on December 14, 2015 at 09:00 AM CST: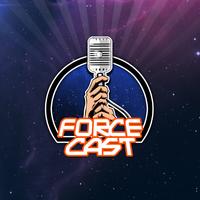 Is the Chinese trailer too spoilery to watch? What's the official word on whether Captain Phasma was to have been male? Who is Snap Wexley? Is it true that we may eventually see
Star Wars 1313
and/or
Star Wars: Underworld
? Fill those last few moments before the big release with The ForceCast!
Listen Now!Download or Subscribe!
Download MP3
♦
Subscribe via iTunes
♦
Subscribe via RSS
♦
Subscribe via Email
More Resources:Contact Us!Help Spread The Word!
FORCECAST.NET IS NOT ENDORSED BY LUCASFILM, LTD. PLEASE READ OUR
DISCLAIMER
. © Copyright 2017 TF.N, LLC